Welcome to the AZ Coyotes Insider newsletter. My plan is to publish stories four to six times per week. By subscribing, you'll be supporting independent journalism that is accountable to you, the reader. Subscribe now so you won't miss a story.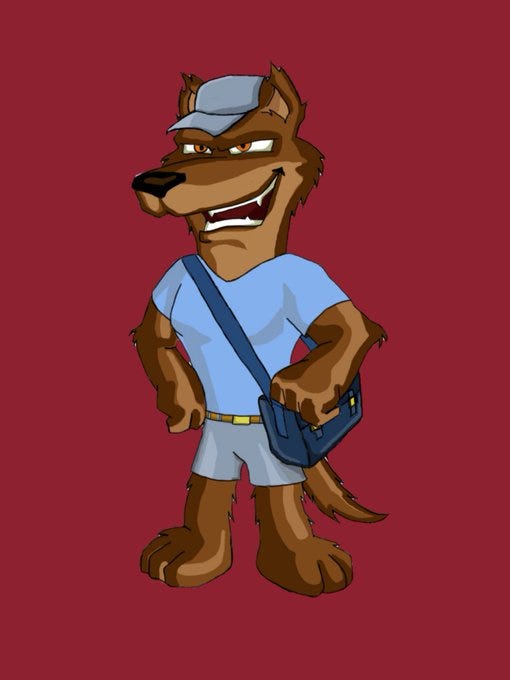 Illustration by Cam Paul
This wasn't a question for the mailbag, but somebody asked me yesterday why I don't like musicals.
Let's be clear. I love music. A wide variety of music. Classical, blues (I mean, I'm from Chicago), select jazz artists (John Coltrane, Louis Armstrong, Billie Holiday), rock & roll, bluegrass, folk, reggae. I sing all the time at home. Just ask my wife and daughters.

When I really want to torture them, I pull out an obscure '70s or '80s song from a one-hit wonder like Jigsaw's "Sky High" (check out those outfits below), but this is not the genre of music I generally choose. I'm not a big pop music fan because it is a clear reminder to me of how money has corrupted my favorite art form.

As the great Quincy Jones once said: "It's just loops, beats, rhymes and hooks… God walks out of the room when you're thinking about money."
I don't mind Broadway musicals, although it is not my genre of choice. I loved "Hamilton," but it helps that it was created by a fellow Wesleyan University alumnus. My main problem with musicals is that they seem cheesy. My wife agrees with me, by the way, and she is a far more respected member of society. I just don't see the need to sing lines. It automatically feels contrived and it takes me out of the imaginary space the movie has created because I know that nobody walks around singing their thoughts to others. Hugh Jackman as Jean Valjean in Les Misérables was particularly painful because he can't sing; like he really can't sing.

If you like musicals, I won't judge you. It's not like I'm thinking, 'Yeah, that guy probably leaves his silly musical and goes somewhere to drink a really hoppy IPA.' Well, maybe I am thinking that, but to each his own. I'll keep my movies and musicals separate. Let's get to your mailbag questions below Bea Wyatt's awesome illustration.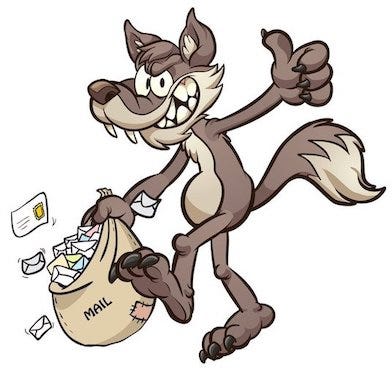 Well, Booper (I know that's not your real name, but it's so much fun to write), it really does feel normal. As I noted in my intro piece to AZ Coyotes Insider, getting laid off from a job never gets easier, no matter how many times it happens — and it happens a lot in this volatile industry — but the best tonic is getting back to work, especially when it's a job you love.

I have told some of my readers that I passed on a job in finance (in New York) long ago to pursue a gig in sports writing. You can certainly question the wisdom of that choice from financial and stability perspectives, but the only time I question the choice is when one of those layoffs occur. Once I'm back in it, it's the best drug you can imagine. Maybe that's why I didn't leave the industry after this latest disappointment. I'm an addict.
I think the biggest challenges were getting over the emotional sting of the Athletic layoffs and believing there was enough of an audience to support this sort of venture. I'm a long way from where I need to be, but the early response to this site has been promising; even surprising. You have all been very good to me.
Yes, a Catching Up With series is part of my plan for the site.
This is all kinds of confusing to me, Todd. I suppose I could choose toppings that fit the geographical location (chorizo, jalapeños, carne asada) but here's my pizza of choice: Italian sausage, roasted red peppers and artichoke hearts. As for the craft beer, I think we all know by know that it would be a hefeweizen or a sweeter stout (oatmeal, please).
Very hard. I had a brief chat with him recently in which he told me, "Craig, every day I wake up, I lose money. How do you think that makes me feel?" I can't imagine possessing Alex Meruelo's level of wealth, so I can't imagine what it feels like to absorb such massive losses.

As for how it will impact the team, I think it's too soon to say. What if the Coyotes go on a postseason run and recoup some of their losses? That said, it would be crazy to think that the COVID-19 economy won't have an impact on the Coyotes.
I think it does. Teams in Toronto, Chicago, Boston and New York are better equipped to weather such storms. The Coyotes were not a money-making franchise before COVID-19 hit and the NHL put its season on pause. There may have to be some further belt-tightening in the immediate future.
I caught up with NHL director of officiating Stephen Walkom via text message so that I could answer your question.

Here's what he said: "We are running mirrored on-ice camps in both hubs and virtual classroom sessions together." Walkom said that NHL public relations is pondering a conference call with media to provide details.
I have. In prep school, I was even afforded the opportunity with our team captain to resurface the ice. I was an abysmal failure so I was replaced quickly. Our captain was a much better driver.
I need a clarification first. What type of grape? Champagne grapes are tiny. Red seedless grapes can be big. Kyoho grapes are ginormous. Tangentially, I have a friend who can fit an entire, gourmet cupcake in his mouth. It is horrifying to watch.
I have and I agree it is awesome. It does, however, pack some punch/fire.
That word came out this morning. Here is the official announcement:
Yeah, they'll just push the next start time back a bit, but not too much because they have a tight schedule. There is some flexibility each day; not much.
Not inside the bubble, but select media will be allowed to enter the hub city arenas via a separate entrance and head to straight up to the press box or upper bowl to watch the game. All interviews will still be conducted via Zoom calls and there will be no-face-to-face interaction.

Given Canada's border closure, U.S. media won't be able to attend the early rounds. I would expect a handful of Canadian media to attend, although I don't see the value in sitting in the stands or press box to watch a game when you can't have face-to-face interaction. To me, that's a massive waste of travel-budget money.

I have a super in-depth piece coming on this. Stay tuned!
I don't know about 30 goals (he's more of a playmaker) but if he can get to 60-plus points he can go a long way toward justifying that deal. I agree with you that this contract constitutes an enormous amount of risk/projection. John Chayka acknowledged as much when he signed the deal. This is one of those deals upon which Chayka's tenure will judged.
It is impossible for me to limit this to one player, and I will probably forget somebody.

Shane Doan: Because he always gave as much time as I needed (often more than I needed).
Ray Whitney: Although he always told us he hated talking to us, he was always so damn good when he did. He would be an unbelievable on-air analyst.
Jaromir Jagr: Longtime PR guy Chris Wojcik (now with the NHL) set up a walking interview with Jagr on his way back to the Renaissance Hotel in Glendale after a morning skate while he was with the Panthers. As soon as he saw me, he asked Woj, "Who's your Colombian friend?" The nickname stuck with my podcast co-hosts.
Ilya Bryzgalov: What will he say next?
John Tortorella: The public probably views Tortorella much differently than the media. He is warm, genuine, articulate and thoughtful in interviews. I love the guy.
Brad Richardson: No bull. Ever.
Taylor Hall: He does not mail in interviews. His responses are thoughtful and articulate.
Dallas: The Stars own the Coyotes. I don't know why.
St. Louis: That heavy, withering forecheck.
Vegas: I thought the Coyotes played the Golden Knights pretty well this season.
Colorado: Crazy, right? The Avs are great, but the Coyotes can play their game against them.
I can't speak to the veracity of the rumor, although the Canucks have denied it. As for the Coyotes pursuing him, I can say that is a definite no right now, but John Chayka always explores every option if it truly is an option.
I don't think Phil Kessel is going anywhere, given the clauses in his contract, but maybe he'd be amenable to a move. I don't think the question is framed the right way. The Coyotes will have to shed some salary this offseason (especially if they hope to re-sign Taylor Hall) and it will have to come in the form of veterans, but I don't think a five-game series is the body of evidence that will determine anybody's future.
Yes, it's still on the docket.
No, they have plenty of raw speed, too. A lot of analysts have noted this with some surprise when they watch them live, Ray Ferraro among them.
It's a good question to which there is no answer yet. It will depend on matchups. It will depend on who's hot and who's not. It will depend on what Hayton shows in camp and the one exhibition game (if he plays). I don't think coach Rick Tocchet would throw a guy into the fire just to get him playoff experience. You play to win in the postseason, and there is little margin for error. Hayton will have to prove that he belongs in the lineup.
They have to play fast, and that means a quick transition game with less time spent in their own end and a forecheck that gets in on the defensemen quickly.

They have to have elite goaltending.

The special teams have to be better than Nashville's. This area gets accentuated in the postseason.

As for Kessel vs. Keller, I don't think one player is more important than the other. The thing about the playoffs is that you often see contributions from unexpected sources that can make up for a star having an off series. That said, if Kessel and Keller are both clicking, the Coyotes have an excellent chance of advancing.
The NHL has not addressed it specifically but players have talked in Zoom calls about exhibiting common sense and the league plans to offer some recommendations.
I think for now they are content to let him develop. The last I checked, there was no specific timeline.
Honestly, I have no idea, but I like keeping the kachinas as a special uniform, rather than an every-day uniform. I like the Coyotes' new logo and uniforms almost as much as the old one. This organization has done a great job on that front.
I will examine this in detail in a story coming on Sunday, but it is clear that if the Coyotes want to re-sign Hall, they'll have to move out a couple of those hefty veteran salaries. If they want to keep Söderberg, they'll have to move out even more.
Sorry, Sarah, but I don't take a lot from training camp. It's dramatically different from what a game looks like so I don't put much stock in training camp evaluations, other than from a big-picture perspective.

I have been surprised by the energy present in camp, but the scrimmage on Thursday was a bit sloppy.

Also, how much did Luke pay you to have his name mentioned in my mailbag?
No idea. Too many variables at play. What if they make a run in the postseason? What if Hall finds the market soft due to the flat cap and teams' COVID-19-related losses? What if Hall gets an offer from another team that fits like a glove? Now is not the time for that speculation.
I doubt it. That would be a pretty risky move in the current environment.
Not that I am aware of. To be honest, the players to whom I have spoken think that would be really cheesy. I'd rather have the quiet arena and hear what the players are saying.
No on the former. The staff will be back next season (the final year of Rick Tocchet's contract), but a run certainly wouldn't hurt their chances. Next season's performance is also critical.

I wish I remembered the name of my favorite hefeweizen. I had it in Aachen, Germany after my turn at driving the Autobahn had ended. It was amazing. Maybe the setting helped.
Rick Tocchet and John Maclean addressed this very thing in my story on increasing offense. Check it out.
Problem: Who plays center? All three of those players are wings. None of them would be a great fit in the face-off circle and none would be a great fit to play down low in the defensive zone. In short, no, I don't think we'll see this line.
From Carly Accardo (Leighton's mom), through the Coyotes.
"After her back-to-back lung surgeries a few months back, Leighton had six tumors removed, three on each lung. During those few short weeks of surgery she was off chemotherapy and in that time new tumors appeared and tumors that were once stable had grown.
"Doctors decided to try five days of very, very intense radiation therapy combined with a new chemotherapy treatment. She came home to receive treatment at PCH (Phoenix Children's Hospital) to be home with family and friends.
"She flew back out to Sloan Kettering this week for scans. For the most part, her scans were very positive. Tumors have shrunk and disappeared. Some spots still remain and we are waiting to hear if more surgery will be involved or if she will fly home for more chemo treatments.
"But Leighton and her family are very pleased with these scan results. Leighton is feeling great! She's skating tons, she's been very active. And she looks amazing!"
Hmm. How about Victor Söderström or Jan Jenik? Just spitballin' here.
He is skating on his own and rehabbing well, per GM John Chayka.
Probably not at this point. I don't think there is any value to throwing him into the playoff fire when he hasn't even played a game in the NHL, or the AHL.
Whichever one of the four goalies does not go to Edmonton (likely Ivan Prosvetov) will remain in a bubble so that if he is needed, he can join the team in Edmonton.
I have often wondered about the merits of giving players a day off here and there, but I think the drop-off to reserve players is steeper in hockey than it is in baseball due to the sheer volume of players available in one sport vs. the other.

That said, I do think the break will afford the Coyotes the health and rest to get back to the style of play we saw more over the first half of the season.

Follow Craig Morgan on Twitter: @CraigSMorgan