Discover more from AZ Coyotes Insider, LLC
The most complete, independent coverage of the Arizona Coyotes. Sign up to sample free content. Want full access? The cost: $5 per month, $60 per year or the founding member option (any amount above annual sub rate). Twitter: @CraigSMorgan
Over 2,000 subscribers
Welcome to the AZ Coyotes Insider newsletter. My plan is to publish stories four to six times per week. By subscribing, you'll be supporting independent, accountable journalism. Subscribe now so you won't miss a story.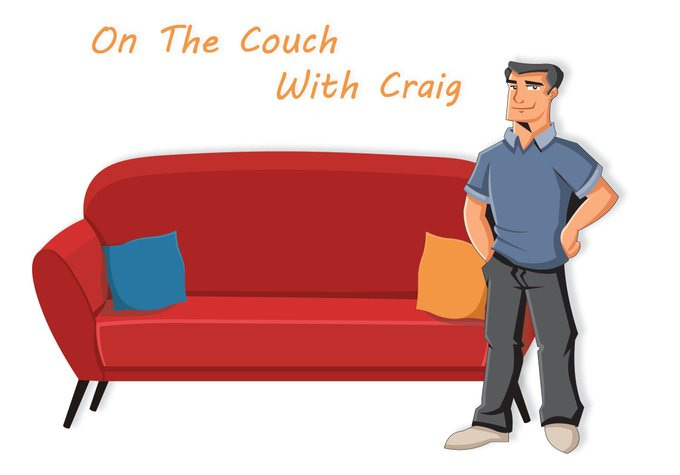 Illustration by Bea Wyatt
---
I held off on posting the latest edition of On The Couch With Craig because I didn't want former Coyotes co-owner and IceArizona member Daryl Jones to get overshadowed by the news of a newly hired GM. Now that it appears that news has at least been delayed, here is the second in our series of interviews with AZ Coyotes Insider founding members.

Many of you already know Jones, who is an active and colorful personality on Twitter. There are some aspects of Jones with which you may not be familiar, however, including his Fran Sinatra-esque love of New Haven (Connecticut) style pizza. I'm from Chicago, so you can probably guess my opinion of that affinity, but this isn't my space.

Jones has the floor below this adorable photo that he shared of his daughter, Emmy, 6, in a Shane Doan jersey.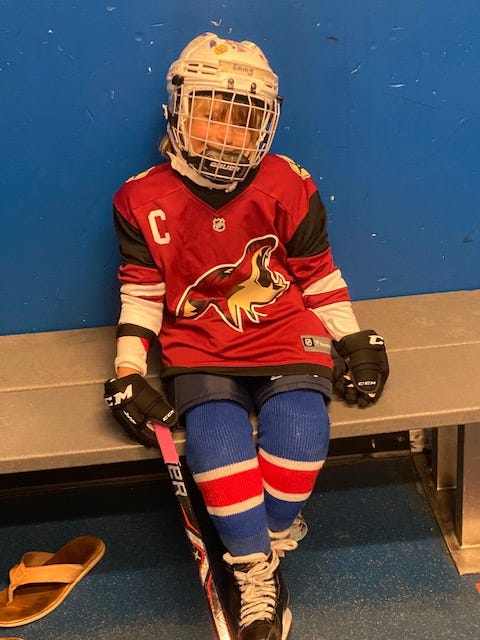 Full name: Daryl Jones, aka Jonesy
Twitter: @hedgeyeDJ
Birthplace: Calgary, Alberta
Current city of residence: Stamford, CT
Arizona history: Rented a condo across from Westgate for a number of years. Stayed in most hotels in the Valley, literally, though my go-to is the Hotel Valley Ho.
Age: 45
Occupation: The Most Interesting Man in Finance (Director of Research).
Hobbies: Hockey, tennis, partaking in adult beverages, sports and political analytics, and reading military history.
Little known fact about you: I spent a night in the White House during President George W. Bush's administration. It's a long story, but let's just say this: W throws one heck of a Christmas party.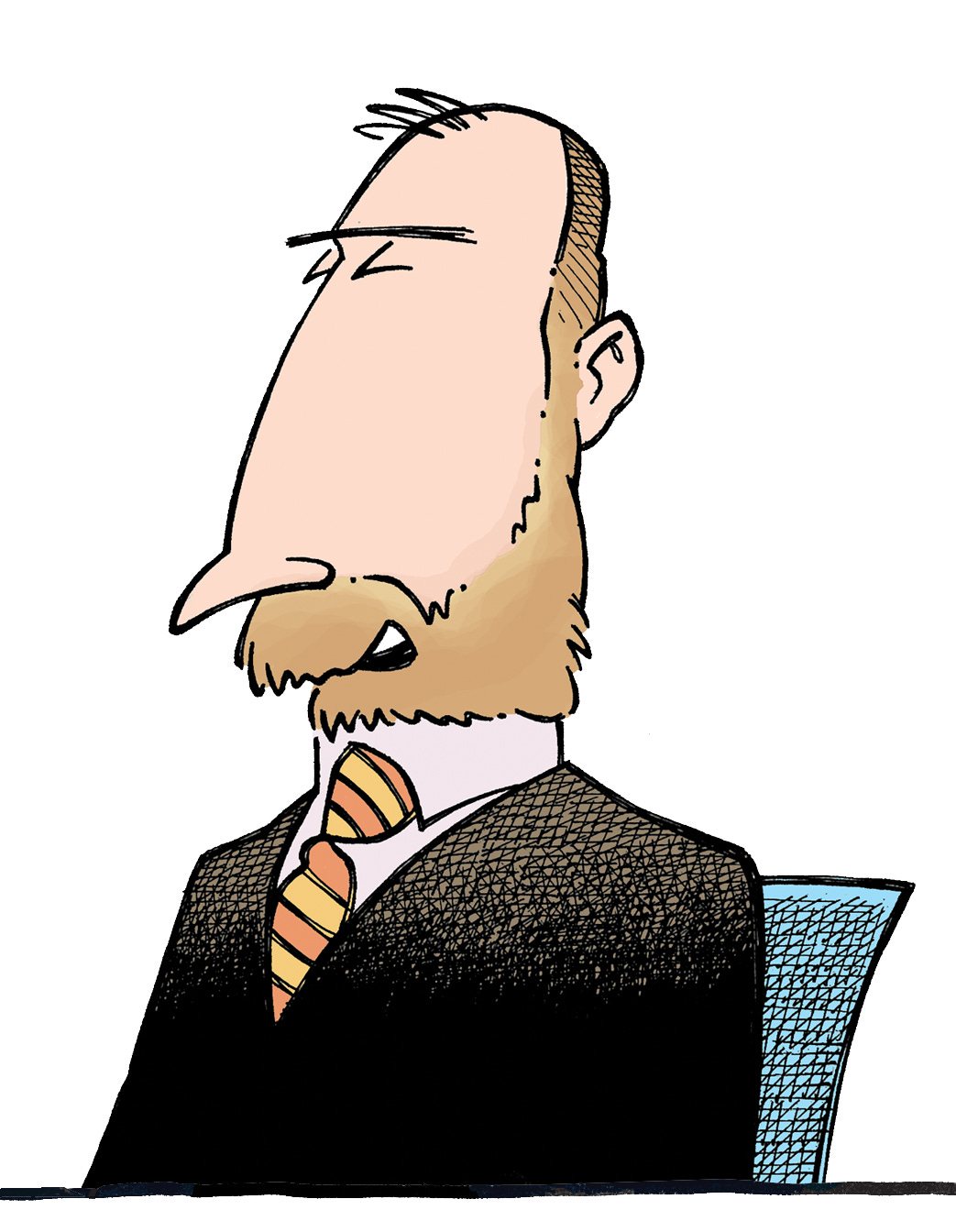 Daryl Jones illustration by Hedgeye cartoonist Bob Rich
---
Describe how you became a Coyotes fan and your involvement with the team over the years?
This could be a book, but I became a Coyotes fan based on an initial attempt to buy the franchise via a company called Ice Edge Holdings in 2010. Our group, which included Anthony LeBlanc, Keith McCullough, and Todd Jordan, was originally looking to purchase a major junior franchise and simultaneously, the then-owner of the Coyotes put the team into bankruptcy. A contact within the NHL encouraged us to reach out to (NHL commissioner) Gary Bettman and (deputy commissioner) Bill Daly and to "take a look" at the Coyotes. We had a great initial meeting and gained access to the data room (which is a typical part of the process in these situations). After a comprehensive review of the data room, we decided in short order that there was a business plan that would make sense for the team in Arizona.
The franchise eventually ended up in an auction in bankruptcy court. We put in a bid along with a few other potential purchasers. Ultimately, the NHL acquired the team from the bankruptcy auction. We then attempted to purchase the team in competition with various other suitors. At a point in the process, we believed we were going to get outbid by Matt Hulsizer (who has since become a friend) and dropped out of the process. Hulsizer ultimately didn't end up closing the transaction and he went on to become a part owner of the Minnesota Wild.
About a year later with a revised business plan and a new financing structure, we re-entered the pursuit of the Coyotes. The key catalyst in our second attempt to purchase the franchise was my reaching out to my old friend George Gosbee, a Calgary based investment banker. Gos, as we called him, very quickly grasped our business plan and helped us raise the remaining equity needed to purchase the franchise. He also introduced us to a great group of partners and friends, including Gary Drummond, Craig Stewart, Bob Gwin, and the Dutton family. (As a side note, we all still get together when the Coyotes visit NYC.)
So in the span of a decade, I've gone from knowing very little about the Coyotes to knowing way too much about them after being engrossed in the data room, to an unsuccessful purchase attempt(s), and then to eventually becoming a part owner and, for a time, the General Partner of the Coyotes. At the moment, I'm just a fan, but continue to be a firm believer that NHL hockey can succeed in Arizona.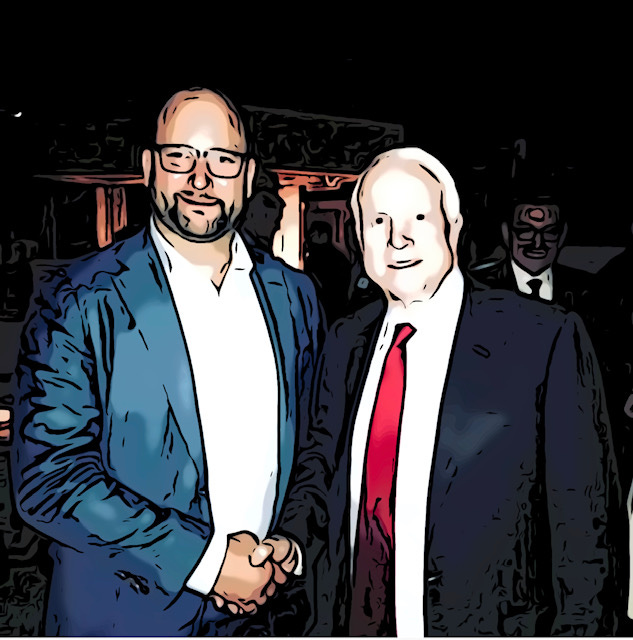 Tell AZ Coyotes Insider readers more about your current job and your history in this profession?
My current job is the Director of Research and Head of Sales at Hedgeye Risk Management, which is the world's largest independent research firm. My current business partner and former Yale teammate, Keith McCullough, started the firm in 2007 and I joined shortly thereafter. We had a vision of democratizing Wall Street research and in many ways have accomplished that goal, counting some 15,000 individuals and 350-plus institutions as subscribers. Along with two beer taps and a lot of computing power, we also have a Coyotes jersey hanging in our main office in Stamford, Connecticut.
If you wanted every-day people to take three key investment points away from this piece, what would they be?
I'm not sure that these are investment points per se, though they are lessons that were reinforced to me during the process of striving to acquire the Coyotes. Also lessons that are reinforced to me daily at Hedgeye.
1. Dream Big. I always dreamed about playing in the NHL. I never really dreamed about being an owner of a team. But if the Coyotes experience taught me anything, your achievements are only limited by your ability to set high expectations and goals for yourself and your teammates.
2. Have a Plan and Process. I believe a big reason we were ultimately able to raise hundreds of millions of dollars to purchase the Coyotes is because we had a very detailed plan in place to acquire the team and process to eventually run the franchise. We literally thought of every contingency. Eventually, much of that plan changed, but we wouldn't have achieved our goal and convinced the NHL, other owners, and future partners that we were competent stewards if we didn't start with a very detailed game plan.
3. Have Passion. Ultimately, investing in the Coyotes was a successful endeavor for us, but the passion that drove us was expanding the great game of hockey. Personally, I could not accept that hockey would fail in a new-ish market like Arizona.
Five Yale questions packed into one (I'm cheating): Describe your playing style at Yale. Describe your favorite moment and favorite teammate at Yale? Is the Yale Whale the coolest looking college hockey arena in the nation? And just how good is that Harvard rivalry?
1. I was considered very hard to play against, a fact my teammates didn't always appreciate in practice. I played hard-nosed, aggressive, and hated to lose battles. By my senior year, I led the team in penalty minutes (or close to it), averaged just under a point a game, and along with my defenseman partner, led the NCAA in plus/minus. I was a terrible skater though. 😊
2. My favorite moment was qualifying for the NCAA tournament in 1998. At that point, the NCAA tournament only had 12 teams and Yale hadn't made it in about 40 years (incidentally Yale played Johns Hopkins in the first U.S. college hockey game in the 1890s).
3. Hard to pick one favorite teammate, though my on-ice defense partner Ray Giroux was right up there. He went on to play in the NHL and have a long career in the KHL. He now runs a company called Live Barn, which puts cameras in arenas. My current business partner Keith McCullough is also right up there. He's a mucker from Thunder Bay that always has your back.
4. There is no doubt in my mind Ingalls Rink, The Yale Whale, is the greatest college hockey rink in America. Admittedly, I might be biased. That said, the Eero Saarinen designed building is regularly rated one of the top 100 architectural sights in America, has excellent acoustics, and, most importantly, there is a secret beer room for alumni.
5. The Harvard-Yale rivalry is pretty epic. Recently, the Yale team had then Secretary of State John Kerry address them before the Harvard game. The schools are rivals in every facet of education and athletics, so hockey is no different. A win against Harvard can make an even sub-500 season seem great.
Why do people even try to sell me on the idea that New Haven pizza is worth my time? Tell me where else in New Haven I should eat instead.
New Haven is literally the birthplace of modern America pizza, so in many ways it sells itself. There is also a fascinating history of competitive families, stolen recipes, and pizza with mashed potatoes.
My favorite pizza comes from Bar, a relative newcomer to the scene. My favorite place to eat in New Haven is Skull and Bones, though that's all I can say on that topic. If you are in New Haven with your significant other, you should definitely go to Union League Cafe. Tell them Jonesy sent you.
Follow Craig Morgan on Twitter: @CraigSMorgan