Neutral zone: Scouting staff rumblings, addressing those finances, trade talk, awards ballot & more
Welcome to the AZ Coyotes Insider newsletter. My plan is to publish stories four to six times per week. By subscribing, you'll be supporting independent, accountable journalism. Subscribe now so you won't miss a story.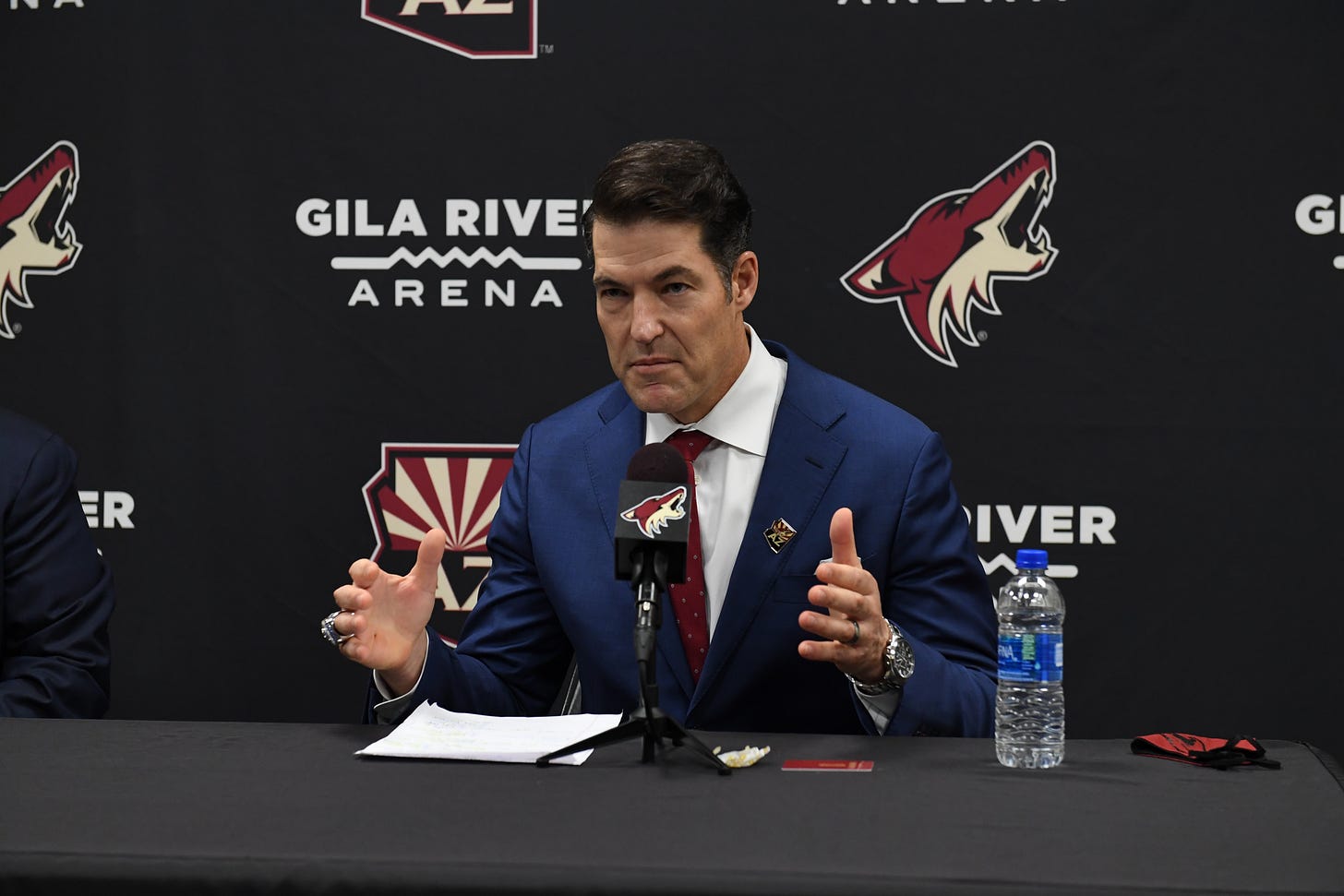 Coyotes GM Bill Armstrong addresses media at his introductory news conference on Tuesday.
Photo courtesy of Arizona Coyotes
This post is for paid subscribers