Game 3 win featured all of the elements of the Coyotes' identity, if sometimes to the extreme
Welcome to the AZ Coyotes Insider newsletter. My plan is to publish stories four to six times per week. By subscribing, you'll be supporting independent, accountable journalism. Subscribe now so you won't miss a story.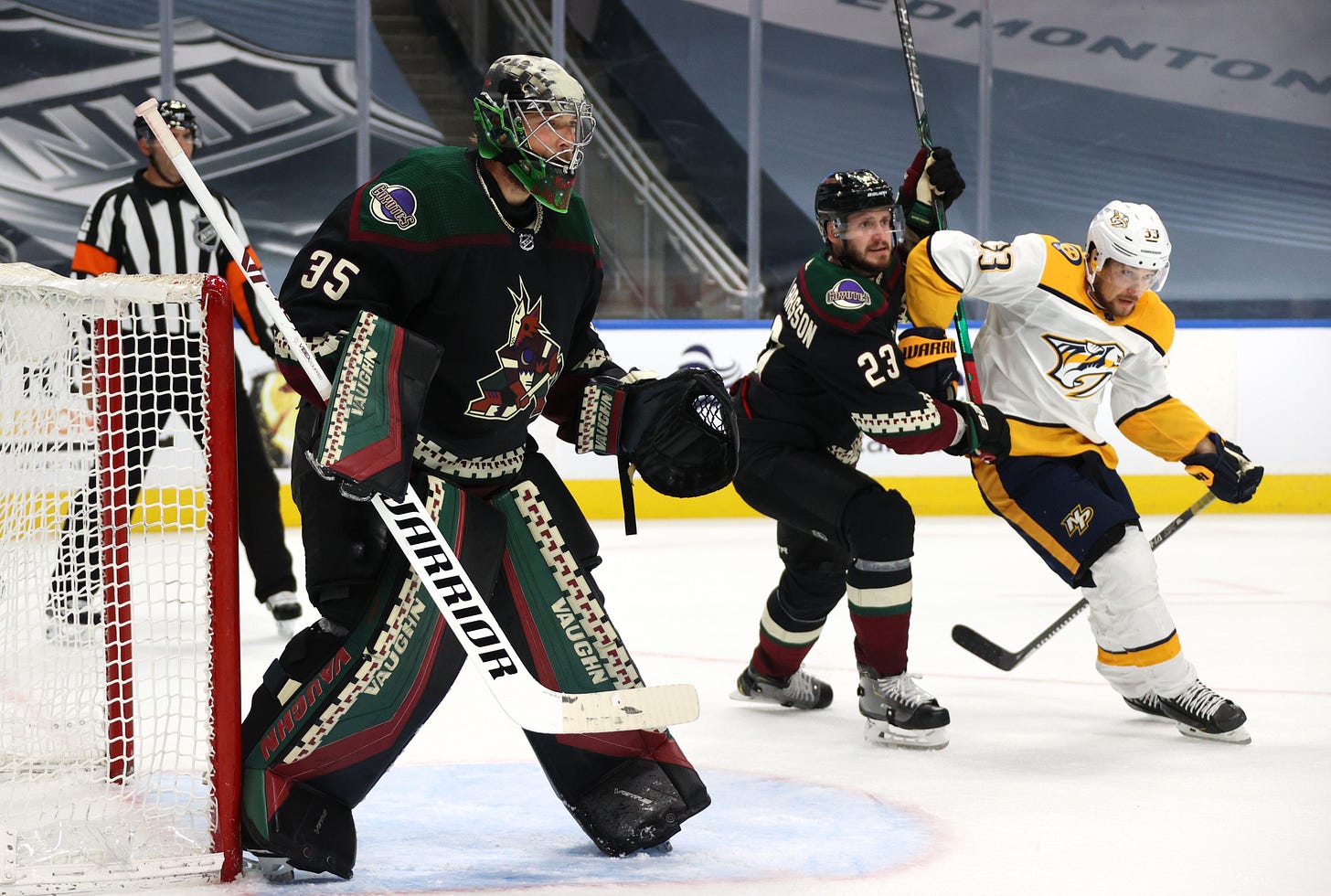 Darcy Kuemper made 39 saves to backstop the Coyotes to a Game 3 win.
Photo courtesy of Arizona Coyotes
This post is for paid subscribers