Welcome to the AZ Coyotes Insider newsletter. My plan is to publish stories four to six times per week. By subscribing, you'll be supporting independent, accountable journalism. Subscribe now so you won't miss a story.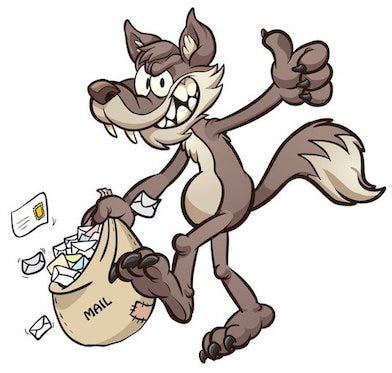 I'll begin this mailbag with an odd plea. Can we put an end to the acronym GOAT that describes the greatest (player) of all time. The debates are silly and pointless. Besides, LeBron James can't hold a candle to Michael Jordan. Anybody who thinks he can is probably too young to have witnessed what an assassin Jordan was on the court.
Jordan was 6-0 in the NBA Finals, and he probably would have been 8-0 if he had not retired for two years. LeBron is 3-6, even though he got to recruit all-star teams to South Beach and L.A.
Mic drop.
Anyway, I have a bad history with goats. My maternal grandmother raised me to be a Cubs fan so goats automatically carry a negative connotation. She told me about The Curse of the Billy Goat as a small child, but I didn't believe that such a cute animal could harbor such evil. I learned the hard way on a kindergarten field trip to a petting zoo.
While most of the kids were chasing animals around the yard, I wandered into a barn to escape Chicago's miserable summer swelter. I spotted a friendly looking goat in its stall and approached him to say hello. While holding a new ball of cotton candy in my left hand, I reached out to pet him on the nose with my right hand. He had other ideas.
First, he latched onto and ate the cardboard nameplate that hung around my neck with surprisingly strong yarn that kept me from pulling away. I watched in front-row horror as he devoured every last bite, figuring that I would become the entrée when he had eaten his appetizer. Instead, when he had finished his feast, he released me and sneezed a projectile of snot that landed squarely on my cotton candy. Then he looked at me with empty, uncaring eyes.

That's it. That's my story. That's why I don't eat cotton candy any more. That's why I hate goats. That's all I have to say about that.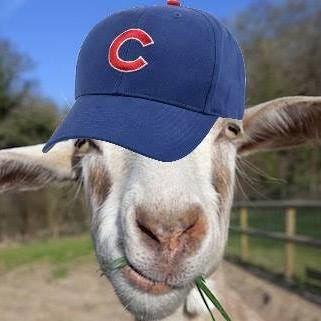 Let's get to your questions via Twitter and email.
Questions via Twitter
Off the record information will certainly steer a writer away from certain angles if those angles contradict what the writer learns to be true, but let's be clear: off the record information cannot be used for publication. As for how sources feel about the impact of their information, that can only be judged on an individual basis.
When necessary, there is a preface to interviews that establishes whether something is on the record, off the record or on background, which generally means it can be used but not attributed, although those terms can be fuzzy and generally need to be clarified (some sources also use "deep background," which sounds more mysterious and carries its own set of necessary clarifications).
The statement was met with surprise around the league. You typically don't see such strongly worded press releases from professional teams. Statements and news releases are generally bland and short on insight or value of any kind behind the basic news. The fact that the Coyotes worded this statement so strongly was an indication of their anger level with Chayka.
I have opined before on the lack of creativity with hockey nicknames, at which point Jason Demers informed me that there is a deeper level of nicknames that players do not share with the public or with media. It sounded all deep state to me but it's probably worth an investigation. Unlike QAnon or flat-earth theory, there appear to be legs to this conspiracy.
Right now, most players are enjoying a little down time before they ramp up their training. Although they had four months off during the pandemic-induced pause, most players continued to train because they assumed they would be coming back at some point so this was their first real chance to relax.

As for the 2020-2021 season, NHL deputy commissioner Bill Daly has hinted at further delays beyond the planned Dec.1 start date. Several league sources have told me they would be surprised if the season started before Jan. 1, but if we're experiencing another wave of COVID-19, who knows?
I guess that would depend on how long this GM search drags on. I have heard from some sources that he has license to make trades, but I find it hard to believe that ownership would allow such a thing unless they plan to name Sullivan the GM. It makes little sense to allow someone other than your GM to shape the future of the roster.
Sorry, man, I am not qualified to hire a GM. I'll leave that up to the team, but at some point, I do think the Coyotes have to get Shane Doan back in this organization in a hockey operations role.
The hope would have to come in the form of the young players. Did you read Corey Pronman's U22 rankings? The Coyotes were 11th. That sounds like hope.
Under the current CBA, buyouts are calculated by taking two-thirds of the remaining salary owed, excluding signing bonuses, and spreading it out over twice the remaining contract length. Kessel has $12 million in remaining salary over the next two seasons, but $10 million of that comes in the form of signing bonuses so there is little to be gained from buying him out. If the Coyotes were to buy out Kessel now, they would save just $666,667.
I do think they are considering trading Kuemper. I get the sense that the Coyotes are looking three years down the road when they can retool their roster and the young core of players has come of age. Will Kuemper be an elite goaltender at that point? If you look at the plan through that lens, there is some logic to trading Kuemper, but only if you get requisite value.
As I noted the other day, a mid- to late-first-round pick or a couple of mid-level projects make no sense for a guy who could win the Vezina Trophy and maybe the Hart Trophy in the right situation. Kuemper is one of the five best goalies in the league. You don't devalue your greatest trade asset; an asset on a very friendly two-year contract.

What else they do would depend on a number of factors including what they get in return for Kuemper and how willing teams are to make deals for other players. I do think they'd like to shed a few salaries of veterans going into the final year of their contracts.
I have been thinking about this story idea. It has been added to my list.
Kyle Capobianco appeared to regress a bit last season. The staff thought he looked more tentative and that may have been tied to his ACL surgery. While there are no black and white rules, I have heard medical professionals say it takes a full year to come back from such a surgery. Capobianco reached the one-year point in February so barring any setbacks, he should be fine whenever training camp rolls around.

I do think he can help them in a bottom pair role for now, and perhaps work his way into a second pair role down the line. He is a fluid skater and puck mover. I know Steve Sullivan likes his game.
A vaccine. Maybe fans returning to games. And perhaps the debut of some young players.
That question has not been answered yet. It could just be a matter of manpower, although it should be noted that Tyler Steenbergen's signing bonus was late in July so you would think they would have learned from that mistake and not repeated it in September. That raises the question of whether there are greater financial issues.
It's a fair point. I do not think Taylor Hall will be returning. I do not know if they are trying to trade his rights for a late pick.
This was easy. Nathan MacKinnon. I am of the growing belief that he is the best player in the game. I'd settle for Connor McDavid, though. The Coyotes need a franchise center. Same story for the past two decades.
I just wrote about what I know right here.
I would construct a team with longevity in mind. I'm not sure of your parameters, but for a starting lineup I'd take Nathan MacKinnon, Connor McDavid and Auston Matthews up front (Leon Draisaitl would work, too). I don't care if they're all centers. We'd sort it out. On the back end, I'd take Seth Jones and Miro Heiskanen. In goal, I'd take Connor Hellebuyck.
I don't think he was pressured to make either move. Coach Rick Tocchet obviously had some sway over the Kessel decision, given their prior relationship, but the Hall move was made while the Coyotes were in first place. Chayka felt at the time that the team had earned the right to add a key piece.
Still too early to say. The legal process can take time.
I think this is a question for your therapist.
If ownership's plan really is a three-year plan, I'd look at acquiring what I can for the veterans in the final years of their contracts, and maybe selling off a couple of key pieces such as Oliver Ekman-Larsson and Darcy Kuemper, who may not be in their primes once the team is ready to make another playoff push. The Coyotes have holes to fill. They have one draft pick in the first three rounds over the next two seasons so trading these players might be a way of stockpiling picks and prospects.
Maybe, but I have to tell you: Mrs. Rita's isn't cheap.
Former GM Mike Barnett acquired a lot of past-their-prime stars in his time, but the Coyotes were also active in the trade and free agency markets back then.
I'm here for this. I'm assuming you will include the music? Not the Madonna or Patti Lupone versions. The best version. And don't mistake this for me liking musicals. I just like music and I can appreciate Andrew Lloyd Webber's genius.
Live NHL games. Conor Garland. The futures of Barrett Hayton, Jan Jenik, Victor Söderström. The community and talking to me.
A swollen tongue.
His contract and his production level. They do not believe the two are in sync. They want to rebuild/retool and they need to shed salary. He would probably fetch a good return.
If by bug you mean disease, then I think that's the appropriate description.

The video scouts were all let go as well as video coach Steve Peters and assistant coach John MacLean (all contracts had expired and were not renewed). Two members of the training staff, Curt Truhe and Tommy Powers are also gone.
D. None of the above.
Again, it depends on ownership's plan. If it is a three-year plan, I would certainly look at that option, but the return would have to be be commensurate with the player and his value.
I have a hard time believing that we are going to get any sort of arena announcement by the end of the year. Not in this climate. Not with the financial issues this franchise is having.
Sometimes, an organization will seek the council of one or two trusted veterans, but generally that is not something over which the players have much influence.
I cannot. That list is too long. I mean, where do I start? Getting eaten by a shark would be near the top of my list. Or getting eaten by anything, for that matter.
It is a vicious circle, and it has been that way for a long time. COVID has created a unique and unprecedented set of circumstances, however. By the way, we don't even know for certain if fans will be in the stands next season so will there be gate money?
The idea with bottoming out would be to acquire assets for the pieces you trade that could help in the future, including draft picks.
In hindsight, of course not. It felt rushed at the time. It absolutely looks rushed now. This was not a team that was ready to contend for anything more than a playoff spot. They paid a steep price for Hall.
Will there be free beer?
Is this an existential question?
You have to wonder, given all that has taken place in his first 13 months of ownership.
I don't know. I'll keep asking. I agree it would help to hear his thoughts, especially in a market like this one, and in times such as these.
I don't see that happening. Maybe you could start your own business.
Questions via email
From James Trotter: How many vets will get dealt to gain picks or cap relief?
Answer: I can't give you a number. It would be pure speculation, but I did examine it right here:
From Christine McMurdy: I realize the stadium/arena issue may be lower on the priority list due to $$$ but I keep thinking that renovating the former Madhouse on McDowell at the AZ State Fairgrounds is a win-win for the valley. Not to mention the existing footprint could be a savings. Any idea if that has been kicked around? Thanks!
Answer: It was kicked around in the past but that arena is too old and too small. It would have to be torn down. I have not heard that site mentioned in recent talks.
From Mike Collins: Can you toss in a few extra tidbits about the Tucson Roadrunners/AHL occasionally, like maybe an interview with president Bob Hoffman, coach Jay Varady, or get Steve Sullivan's view on the Tucson situation?
Answer: Sure thing. At the appropriate time.
From Stevyn Arnt: Are the Coyotes in a stage of just trying to survive financially? And how disappointed should fans be prepared to be with the returns on OEL or Kuemper if we move forward with the rumored deals?
Answer: It sure feels like they are in survival mode with all of the furloughs, cuts, missed payments and talk of payroll slashing. I can't speculate on returns because I don't know what they will be, but a flooded market is cause for some concern. A lot of teams are looking to unload players.
From Scott Schnee: A lot has been said about this team being at the cusp of being a playoff contender. Perhaps, but I don't see the pieces in place or in the AHL to be a serious Cup contender. Isn't it time for a true rebuild? Revenue and fan interest will be down next year due to the virus so why not blow the team up and start fresh?
Answer: There is plenty of logic in this approach. I wonder myself if the current group can achieve anything more than it has. This team still needs key pieces. Maybe a rebuild is in order.
From Harold S. Warner III: My question is, first, is this the right system for this team and does Tocchet have the ability to pivot, or is he my way or the highway? The second is, after all this time, if the players are still "learning" the system there seems to be something not working. Which brings us to the final question: In your opinion, is Tocchet the coach for this team, or do they need to start fresh, and this includes the coaching crew?
Answer: I do think Rick Tocchet wants to play a certain way, but the staff has made numerous adjustments to account for their personnel, including offensive play through the neutral zone.

I don't think the players who have been in this system are still learning it. I think they just get away from it at times during games. That said, I don't know of many systems that can achieve sustained success without strong offensive play through the middle of the ice. The Coyotes have lacked that element at the center position for most of the past 20 years. It colors everything you see on the ice.

I don't know how to judge Tocchet and his staff because I think they have been coaching shorthanded for his three seasons here.
From John Steiner: In your opinion, and retrospect, why did the NHL come down so hard on the Coyotes when none of the responsible people were still with the franchise? This likely cost the Coyotes a ton of money in the form of seat sales, merchandise sales and sponsorship money in addition to the draft picks.
Answer: I think the league was under tremendous pressure from the rest of the league to set an example and tell all teams that you can't do what the Coyotes did. Did the punishment fit the crime? Based on what Elliotte Friedman reported, it may have, but it surprised Alex Meruelo and it has absolutely set this franchise back. I don't know that the NHL had any choice, but with a franchise struggling to survive, the league didn't do it any favors.
From Max Bowman: What do you believe is a reasonable return for OEL & Kuemper respectively? What do you think they will actually fetch if they are traded?
Answer: I outlined all of that right here. I can't speculate on what they will get in return. That's pure guesswork.
From Jim Mitchell: When the Coyotes were eliminated by Colorado in the first round, who from the coaching staff and management conducted the end of year player interviews? With Chayka gone, did Sullivan lead the review? Any notes for player development during the offseason that team asked the players to work on?
Answer: The GM is always involved in those discussions, but as for notes on development, that list is far too long to detail in a mailbag. Every player got his own set of goals that included items such as skating, skill development, conditioning and optimal playing weight.
From Jim Mitchell: Now that the dust has settled on the season and postseason, and the emotions of playoffs give way to reality, how would you grade out the individual player's season performance for 2019-2020? Growth, performance (under/met/exceeded expectations), development, etc?
Answer: I don't do grades, but I do have a roster evaluations coming once the dust settles on this GM search.
From Jim Mitchell: With the salary cap for the 2020-2021 season likely to remain flat, if not decrease, do you see any of the UFA's like Taylor Hall taking a one- or two-year deal with any team, including the Coyotes? Regarding Taylor Hall, do you anticipate he will be able to secure a long term (5+ years) in the $8-10 million per season range in free agency during this off season?
Answer: I think all of those contract possibilities exist for Hall. He wants a longer-term deal, but the market may not bear that possibility. I don't think he will re-sign with the Coyotes. We'll find out in a month.
From Jim Mitchell: Based on your recent column, if OEL were to be moved, who do you expect would be named captain, also who would wear the As next season?
Answer: It would depend on who is left and who is acquired.
From Matt Blakley: This may be difficult to ascertain with the GM situation still in flux, but is there a gauge on how hockey ops is viewing the timetable on Soderstrom right now? With ownership seemingly eager to move OEL, is Soderstorm being viewed as NHL ready this upcoming season or are they willing to let him develop more if needed?
Answer: They don't know yet. He will have to prove in training camp that he deserves an NHL spot. I think there is plenty of value in allowing him to develop in the AHL away from the NHL pressure while he learns the North American game and its smaller ice surface.
From Stephen Fisher: With the team cutting and slashing staff to save money, talk of dumping player contracts and now seeming like we are looking for a GM on the cheap (oh and throw in that the team was late in bonus payments), have we run into ANOTHER owner that either doesn't have or is unwilling to spend any money on this team? It is horrible financial optics for this team right now!
Answer: All fair questions with the global pandemic serving as backdrop. Alex Meruelo's businesses and net worth have taken a beating, but you can bet that the recent moves get noticed across the league, at every level.
From Matt Coutts: Which 1-3 skills drove Meruelo's original interest in (John) Chayka and which candidate exemplifies those skills?
Answer: I have been told that Chayka has a way of speaking in owners' terms, whether that is financially or analytically. I don't know most of the GM candidates personally or professionally, so I cannot say which one best mimics those qualities.
From Brandon Buchholt: Am I wrong to be intrigued by Bill Armstrong even a little bit? The scouting and drafting background is an obvious plus, but it seems to me that the best route to go for the Coyotes is a retool of the center position in the shape of what St Louis was able to accomplish with their acquisitions of Brayden Schenn and Ryan O'Reilly. Given the lack of draft capital, do you think a retool is the best course of action than a full tear down and do you think this makes someone like Bill Armstrong a more intriguing candidate?
Answer: You talk to a lot of people when reporting on a GM search. Armstrong is largely respected around the league and his track record with the Blues is impressive, as I noted in yesterday's story. Whichever GM is hired has to take a long hard look at this roster. It needs work and trading off some veterans might help acquire draft capital, but you have to temper your view with what you think your top prospects can bring in the next few seasons.
From Millie Bessey: What's your opinion of the possible Kuemper trade? I know about rebuilding and all but it seems like if that were the case, they are trading away the franchise. I mean, he kept them in the hunt for a legit playoff spot before the injury. Would it really make more sense to keep Raanta who will no doubt be on the IRL for most of the season or move forward with Kuemper while Hill gets his NHL sea legs? I don't believe Hill is ready for real duty.
Answer: As I noted elsewhere in the mailbag, trading Kuemper makes sense if you are looking three or more years down the road and don't believe you will be a contender before then. The trick is in the return. You have to get requisite value or else the trade makes little sense. I think the Coyotes have looked at this roster and have come to the conclusion that it isn't going to achieve much more than it did this season. So how do you get to the next level without acquiring more talent; talent that they cannot acquire through the draft the next two seasons?
From Dustin Rayhorn: With Coyotes loss of GM, salary cap flatlined and a large salary burden in place, massive organizational layoffs, and no clear path to attendance based revenue generation, what does Coyotes future really look like?
Answer: Right now, not so good. If they can weather their financial losses, they may be able to chart a course for a better future three or four seasons down the road.
From Jeff Inwood: I like the sound of Bill Armstrong as our new GM because he has a track record of drafting well and building a team. What are the chances of us securing his services and what do hockey GMs get paid these days?
I addressed Armstrong above. NHL GMs can make anywhere from $1 million (sometimes even a bit less) to $5-6 million per year, depending on the market and their experience. The Coyotes generally come in on the low end of that scale.
From Matt Cepkauskas: My questions are these. I have been really disturbed by all the Chayka saga. The league drops a devastating hammer on the team with the loss of draft picks. The Coyotes already traded two picks to NJ. What advantage was gained that warranted such a harsh punishment? Will the Coyotes even have an opportunity to draft any players they illegally tested?
Answer: It's fair to ask if the Coyotes really gained much of an advantage. If any, it was minor. The punishment came more from a position of them breaking the rules. The league wanted and needed to make a statement. The Coyotes do not have a pick in the first three rounds, but if they did acquire one, I assume they would be free to pick whomever they wanted.
From Matt Cepkauskas: How does Chayka just walk with no punishment?
Answer: That is not a fait accompli. We'll see how his contract dispute with the Coyotes plays out, and we'll see whether he is allowed to work in the league in the near future.
From Matt Cepkauskas: Will the Coyotes pursue any damages from NJ for tampering with Chayka? What NJ did was completely unethical and I am guessing will have no consequences. The illegal testing was wrong and may provide a slight advantage in drafting but how this tampering with Chayka unfolded was devastating to the entire organization.
Answer: We don't have enough information to render that judgment just yet.
Follow Craig Morgan on Twitter: @CraigSMorgan