Barrett's big opportunity: Full-time lineup role for Coyotes center may be in 2020-2021 cards
Welcome to the AZ Coyotes Insider newsletter. My plan is to publish stories four to six times per week. By subscribing, you'll be supporting independent, accountable journalism. Subscribe now so you won't miss a story.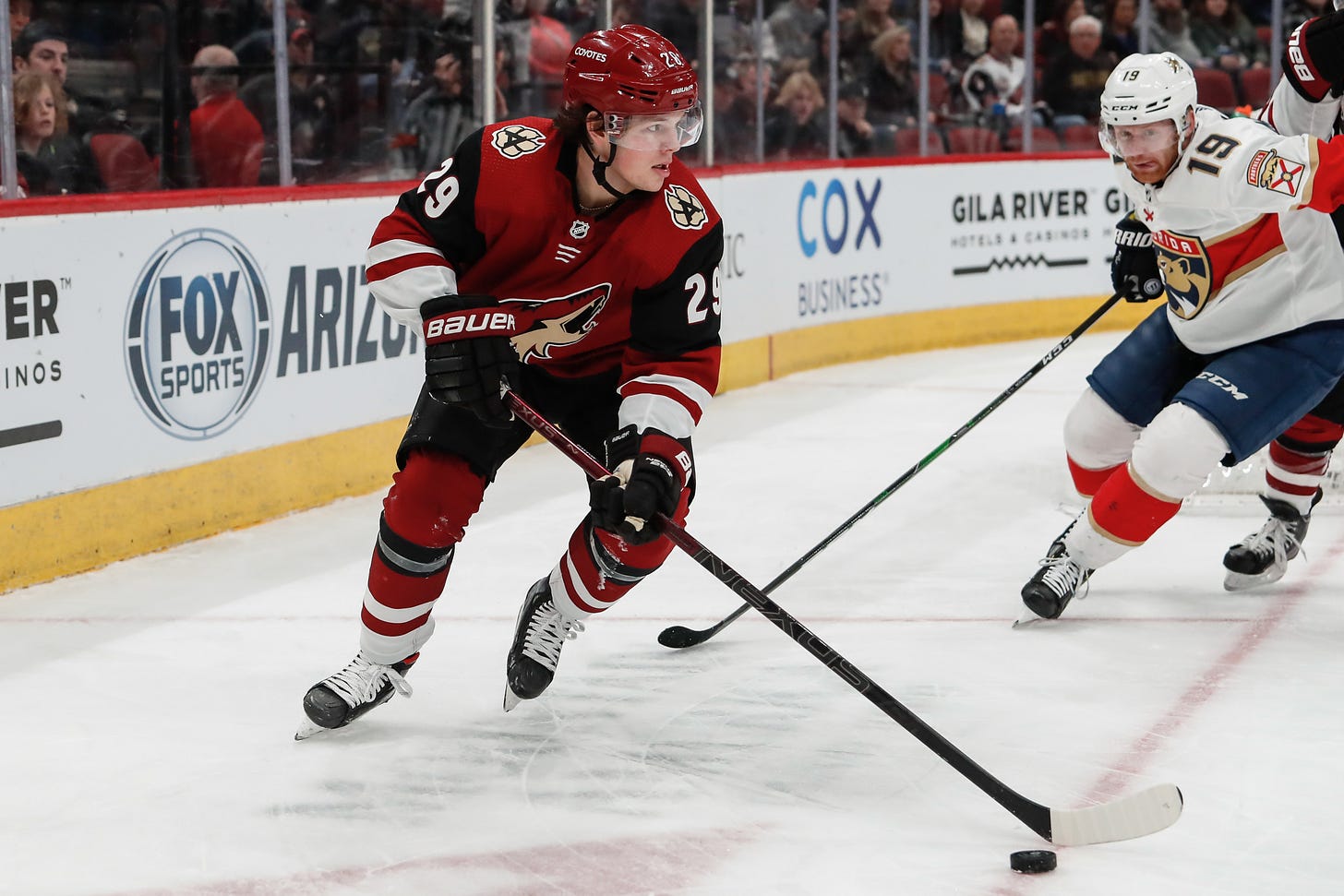 Center Barrett Hayton will have an excellent chance of earning a regular role on the Coyotes' 2020-2021 roster.
All photos courtesy of Ar…
This post is for paid subscribers